Where Art Thou, Fairy Godmother?
Since dreaming is cheap and doesn't hurt the pockets if it remains a dream, let the wishlist begin!
Simply Be
has some simply amazing dresses that will bring you to parties with an extra swish!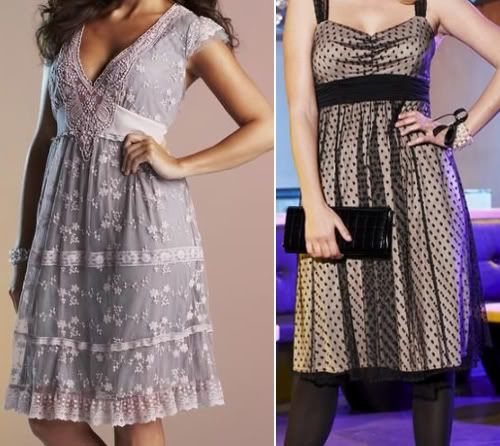 Frock and Frill Lace Dress in Dusky Lilac
is
breathtaking
! It has delicate flower embroidery all over and one hell of a detailed neckline with intricate design. Hell, I'll even wear it for my own engagement if I am due for one! I know I will feel beautiful in this but of course the pocket that has to fork out the cost after currency conversion doesn't. That pocket will feel very empty.
Spot Mesh Prom Dress
will bring me to all the lavish wedding dinners and brunches that I've been invited to .. so goodbye to frumpy Miss and hello glamorous witch. I've always had a weakness for lace and mesh and tulle.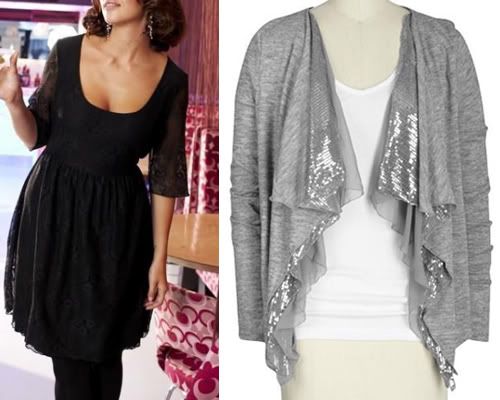 I will sip my cocktails with grace (haha, quite impossible actually) in the
Lace Dress
. I will twirl around the room after a few drinks and smile serenely into an admiring (preferably handsome) face. It is just as well that they don't ship to Singapore. A lover of the bright and shiny and sparkly, the Aryn K's Sequin Cardigan will add the edge with a waterfall of gauze and sequins. I know this cardigan can be paired with basics easily and gorgeously with no effort required. Now, make them in bigger sizes, Aryn K!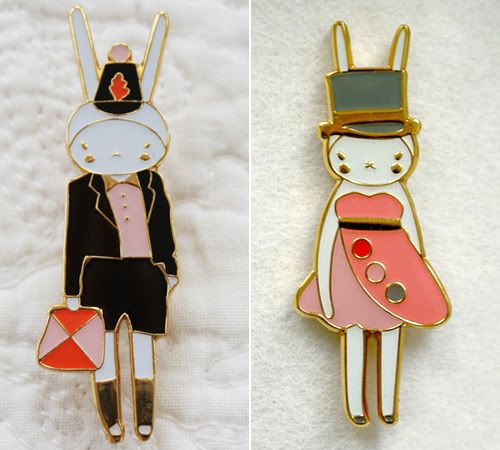 Nothing more to be said - Fifi Lapin's brooches bring about an instant bunnychic.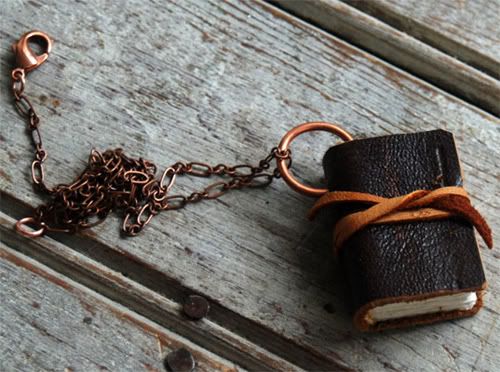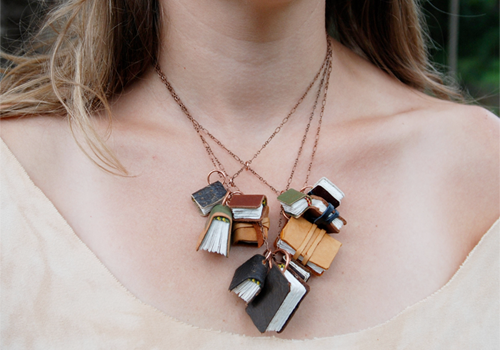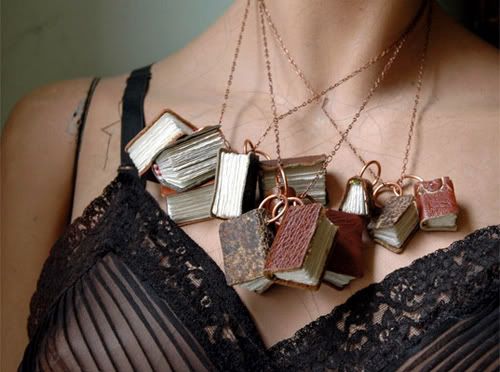 Margaux Kent's
book necklaces
for the studious or the geeks or the whoever. Each book is so perfectly binded in leftover antique scrap leather and lined with lineless strathmore drawing paper. I'll use ink to draw hearts in all the pages because I know I have a lot of love to give.
Disclaimer: Nothing here is an advertisement. All things lovingly picked out are accompanied by a strong desire to possess.
Labels: Accessories, Books, Brooches, Dresses, Fifi Lapin, Frocks, Lace, Margaux Kent, Necklaces, Simply Be, SimplyBeUK, UK, Wishlist