OOTD: Glitter Sleeves + Haul-To-Die-For
I think I am definitely getting brave by today's standard of outfit post because it features quite a large picture of me compared to the teeny me in the
last one
- yes the one that my features are measured in millimeters. I can take full body pictures of myself with a face in it because ... I was in a dressing room so I might as well make use of the large full-length body mirror!
Last Christmas, I was mad for sequins and glitter. Okay maybe that is not quite the truth because I go ga-ga over them every single Christmas and I never get tired of the sparkly because they make me feel festive and brighten up my mood instantly. A special glow just seems to radiate the moment you don on the glitterati. Since Christmas is fast approaching again, I've decided to bring on the shiny just a wee bit earlier.
All that glitters is not gold.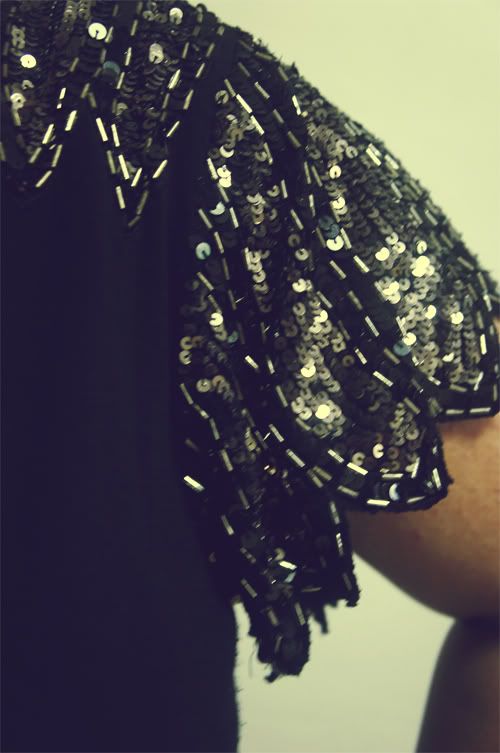 No idea what this particular type of sleeve is called but I secretly acknowledge it as the 'pixie sleeve'. Pixies in storybooks seem to have sleeves like these.
Tadah! Thank you Topshop for the use of your lovely mirror and space.
There is much cause for excitement today. Guess what came in the mail?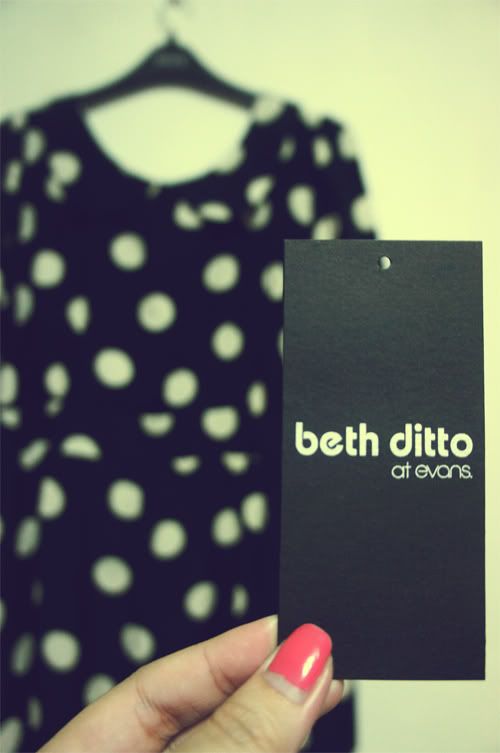 The dream dress that I've been hankering after ever since it came out.
I pulled it on almost immediately but I should have seriously sized down for this. I know how people said to size down in their reviews (which I read very diligently) but having a thick waist made me reconsider and opted for one size safer. I'll rather it be big than not being able to wear it at all! Turns out that the sleeves are flutteringly (is there such a word?) big on me but I'm not going to go through the hassle of sending it back .. think of the postage I would incur and not to mention the potential horror of lost mail! In
Rebecca's
words,
I'm going to wear it and love it
. I'll have to think of some way to modify it into more wearable sleeves. The dress length is so so perfect though. Even the Mother likes it and asked why I didn't order one for her!
Lady Luck decided to shine thoroughly upon me today. I also received three gorgeous skirts. I ordered 2 skirts from
Faith21
, one in 2X and another in 3X but a friend ordered this nude
mesh skirt with chantilly lace trim
in size L from
Forever21
that was too long for her and asked if it would fit me. I didn't even so much have to struggle into it! It had an elastic waistband and what could originally fit a size 12 by default now slips up my size 20/22 bottom with ease! The only problem is that the petticoat is clingy in the areas I don't want it to cling to but I was desperate enough to make it work so I worked the petticoat furiously to stretch out of its shape to fit me! I just
just
couldn't give the skirt up.
How does one give up a skirt like this? How?
The jeweled mesh pleated skirt in navy blue with sparkly bits all over, first seen on Chloe.
The pretty sequin skirt, also seen on Sonia and Chloe.
A few months ago, I lost the chance to purchase a tunic from Topshop with Leopard print collar because they ran out of sizes by the time I got around to it. I spotted the exact same design made with different (cheaper) material again and made a beeline for it. I would have preferred the more expensive one in viscose (only because I really like viscose) but I am not going to complain. If you can't tell by now, I am in no way a restrained shopaholic. The only time I stop is only really when I stop being able to feed myself. This, I emphasize, is
not
good but I am resolving harder to change it.
I freaking adore the collar!
I have an impending interview on Thursday. I hate interviews and get all stressed up about it but these clothes gave me a little comfort today. Wish me luck!

Glitter Sleeves Tee: Dorothy Perkins' last Christmas collection
Denim Skirt: Big Anusa from Bangkok
Sandals: Birkenstock
Red Bag hanging from the rail: Mango
Labels: Beth Ditto, Dresses, Evans, Faith21, Forever21, Lace, Mesh, OOTD, Outfits, Polka Dots, Sequins, Skirts, Tulle