OOTD: Hello 2011
This is not really my outfit today but what I wore on New Year's Eve. Some may have seen the Dorothy Perkins haul I posted
here
and it included a White Smudge Pleat Dress which I totally didn't see till I was already at the counter waiting to pay. It was hanging forlornly on a clothes rack with other garments and it was the only one of its kind. I wouldn't have noticed it but my eyes zero-ed in on it (
Fate I should think!
). I picked it up and it was just about my size (
Fate again!
) so I dropped the rest of the selections at the counter and proceeded to the dressing room to try.
It was Love at first sight.
I love the shape, the pleats across my bust, the fact that it had pockets and that the smudge effect could also be mistakened for a vague animal print so I can pretend to look fierce! I did have concerns about a larger girl wearing prints but I figured we can all learn to step out of our comfort zone once in a while.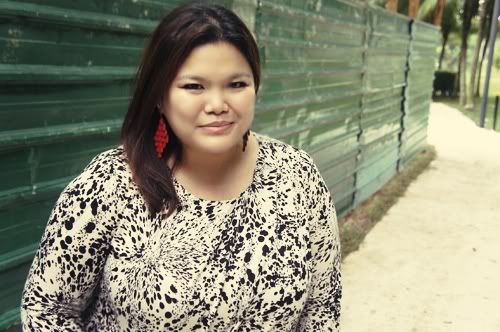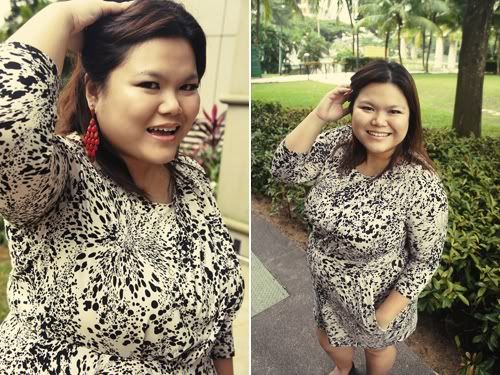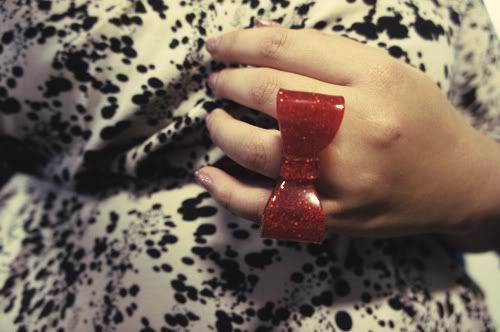 The material was stretchable and really comfortable. If I didn't emphasize enough, the slight drapes across the bust give the dress details but in the most subtle manner and I like it. The pockets I love so much that I kept my hands in and forgot to take them out to show you my gorgeous red bow ring.
Some people hate it but a tulip skirt shape is one of my favourite designs because it gives me hips, making it appear like I have somewhat
a little
curve to boast of. The drawbacks are that the material itself is clingy and I found it unceremoniously plastering itself onto my tummy which I do not like although a bigger size should fix the problem ... except Dorothy Perkins in Singapore stops at size 20 whereas they carry up to size 22 online.
Pfft
. It was also a tad short so it wasn't very comfortable for me throughout the night since I was sitting on a high stool.
Bows for Dorothy Perkins White Smudge Pleat Dress:
Most of the previous New Year's Eves were a little low key and involved staying in or attending disciplined house parties since we found ourselves partied out during Christmas and this year was no different (
or so we thought
). We arranged to meet at Wala Wala for live music, dinner and some drinks. It should be a relatively quiet affair except ... we started drinking 5 hours too early before the crossover. During dinner, we polished off 3 drinks which we first thought would last us the entire night but
nooo
, they were all slipping down our parched throats in an hour. Subsequently, we ordered a bottle and started cheering for any reason at all. The live band was rocking that night. I found myself screaming out lyrics to The Killers' "
Mr. Brightside
", Florence and the Machine's "
Dog Days Are Over
" and even to "
Auld Lang Syne
". Because I had such a fantastic New Year's Eve, I truly felt 2011 started most gloriously with a bang!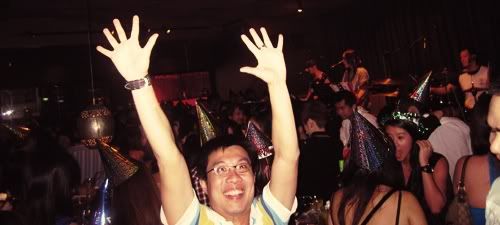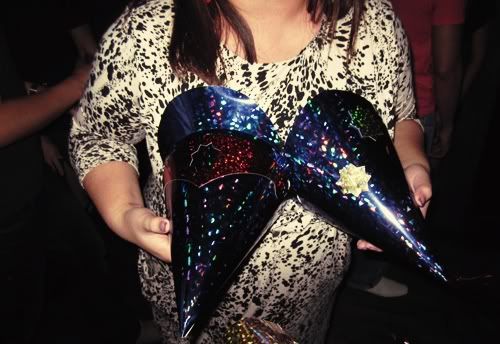 No prizes for guessing who had pointy nips à la mode de Madonna under the influence of alcohol.
White Smudge Pleat Dress: Dorothy Perkins
Red Chandelier Earrings: Dorothy Perkins
Flats: Melissa Ultragirl Flocked Faux Velvet
Labels: 2011, Bowdicts, Dorothy Perkins, Dresses, Melissa, New Year, OOTD, Outfits, Reviews, Wala Wala