OOTD: Will You Be My Valentine?
Well a belated Valentines everyone! I strongly believe that Valetines is not only for couples. When I was in high school, singles would also celebrate it as Friendship day and give each other flowers so we are never really alone. It is nice! Last year this time, I was single and we celebrated by going out for a good meal. Any reason to eat at all is good!
Valentines is a Monday and I had to work and I don't relish the thought of overcrowded restaurants so I went out the day before. My friends asked me to go out for a Sunday morning breakfast and so I did. It was decadent! To be truthful, I ate my day away literally. Morning breakfast and afternoon tea were courtesy of the friends and dinner was with the Boy. I was very stuffed when the day came to an end!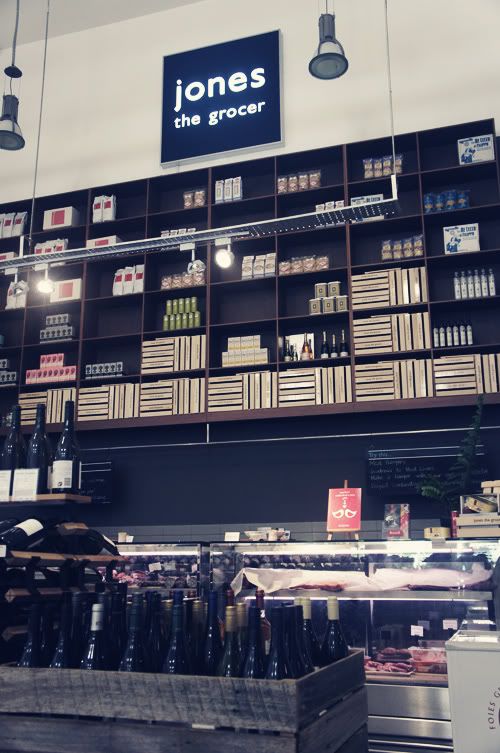 We were at Jones the Grocer for breakfast.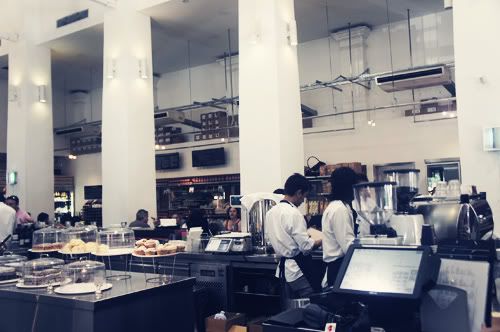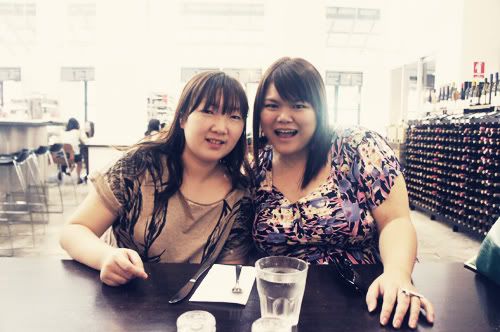 My best friend whom I've known for 17 years now. Shocking!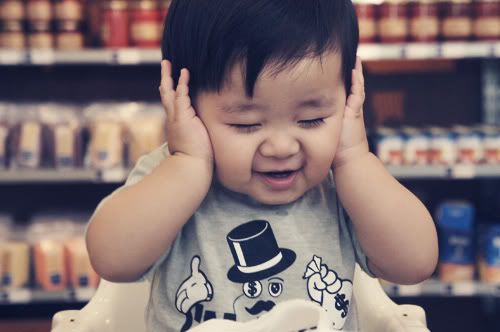 Her adorable son, so tiny and so naughty.
This little girl ran up to him and molested him all over because he was wearing a tshirt that says "I'm Rich!"
Milk Rocky Road, a combination of marshmallows, caramel and violet crumble and milk chocolate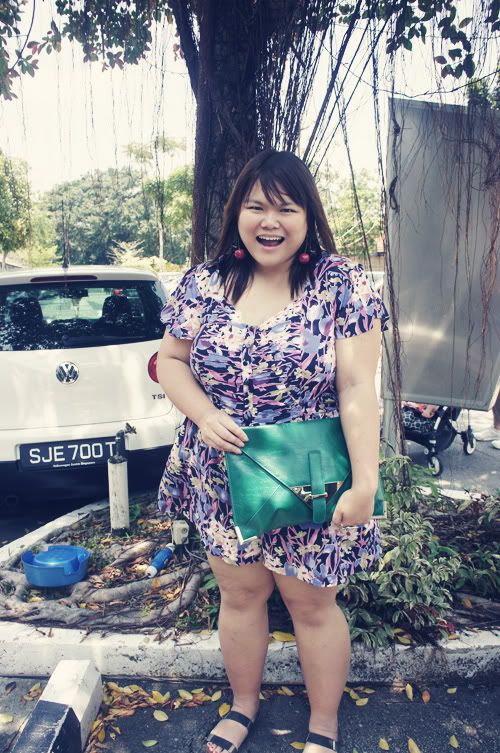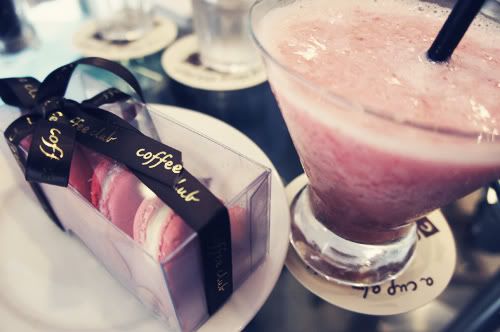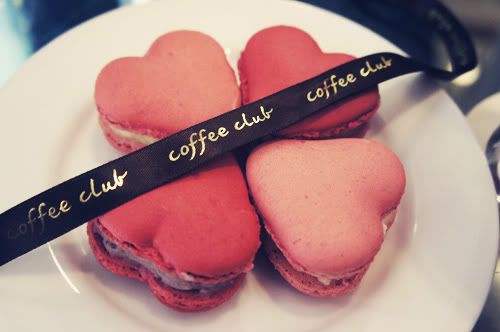 Valentines, not without some heart-shaped objects. These macarons are made of rose, lychee and passionfruit.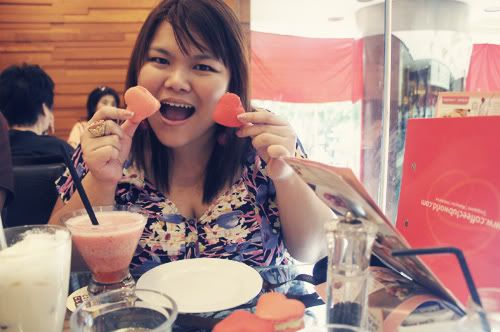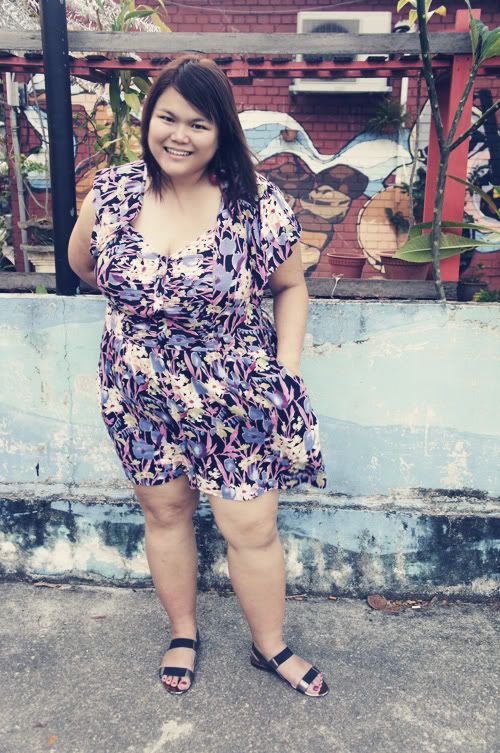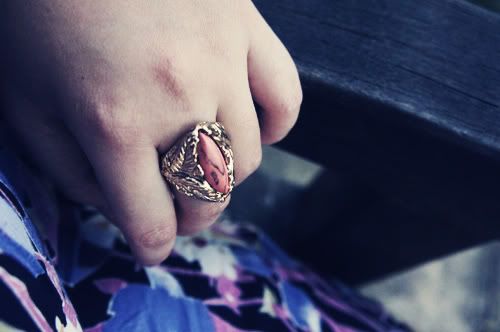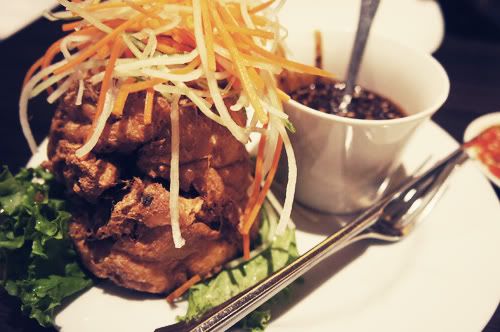 Deep fried towered egg with sauce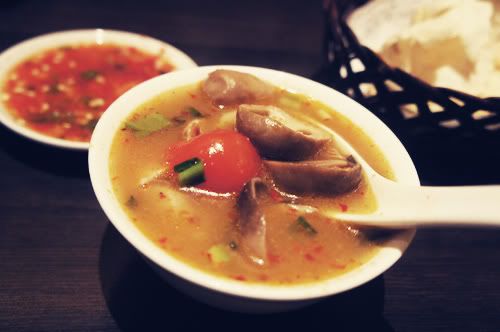 Thai food is not without a bowl of sweet and sour spicy Tom Yam soup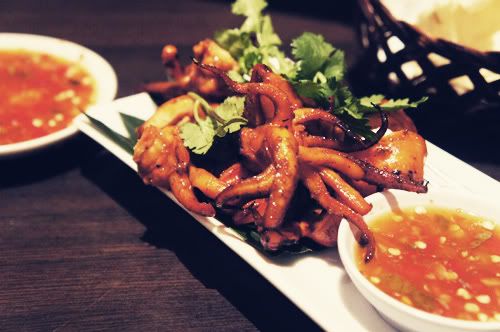 Barbecued squid with sauce
Deep fried sweet and sour Garoupa with herbs
All these food and I didn't even showed you what I ate for breakfast! A special mention to my cherry earrings which I adore and spent a long time finding. They looked very real and I have people telling me from time to time how delicious they looked hanging from my earlobes!

Review on the ASOS CURVE Exclusive Vintage Inspired Playsuit:
The moment I saw it, I knew I had to have it although there are a lot of things that I saw and knew that I had to have. First of all, may I say I love jumpsuits and playsuits? They are like dresses to me - easy to wear, no mix and match required and I am really a boy trapped in a girl's body. I tend to hop and sit cross-legged a lot and dresses are sometimes too inconvenient. This playsuit has the most beautiful plethora of colours. I love the flutter sleeves, the neckline of the playsuit, the slightly ruched bodice and to top the cake, there is a lovely cutout behind the playsuit. Now in our hot summer weather, I appreciate cutouts like these to be cool and in all sense of the word, this is a perfect playsuit! When it arrived, the material was thin but I didn't feel that it is inferior because the material is meant to be thin and cooling. The floral prints are absolutely gorgeous and the bottom flares outwards so I can fit into my usual size 22 with ease. The only thing that I did wish for was for it to be
a little
longer. In its current length, I cannot bend down without exposing my rump for the world to see. But other than that, perfect perfect perfect! Very true to size and a well-loved piece to pass the hottest summer days with ease.
Bowdicts for the ASOS CURVE Exclusive Vintage Inspired Playsuit:
I still gave it a full 5 bows even though I wish it was slightly longer. I think I should have expected it to be short from the pictures on the website.
Fat Aus is also rocking hers
here
!
Playsuit: ASOS Curve (here)
Green Clutch: ASOS
Elastic Slip-Ons: Charles & Keith
Ring: Topshop
Cherry Earrings: Fred Flare
Labels: ASOS Curve, Bowdicts, Charles and Keith, Food, Gastronomy, Hearts, Love, OOTD, Outfits, Playsuits, Reviews, Topshop, Valentines