Movie Review: Taipei Exchanges
In the middle of a weekend night, I like to cuddle up in my bed or potter around in my room while watching a film. Usually it will be a film which isn't too mentally taxing but yet something thought-provoking or a little fun to watch.
The pick of this weekend:
Taipei Exchanges
(第36個故事)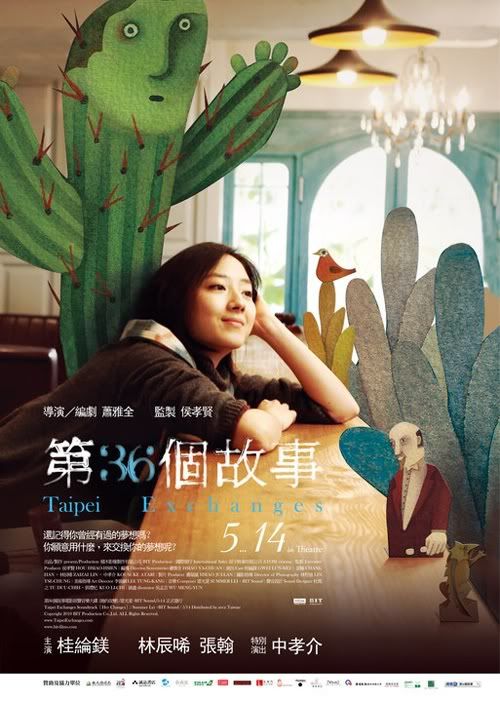 Maybe I've always wanted to be a cafe owner, baking merrily in my little kitchen space at my own pace, serving coffee and delicious cakes made with love to groups of friends catching up or to the unhappy individual or providing energy to the studious ones. Every night, I'll leave the cafe after work with the lovely aroma of coffee in my hair and dabs of flour in my clothes as I skip home.
Okay, I can't really skip for prolonged period of time so skipping home, I concede is a big exaggeration on my part.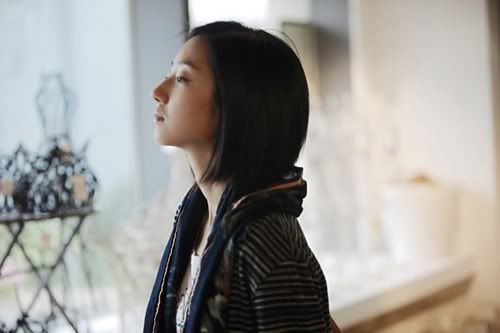 This is Doris, the owner of Doris Cafe. She studied art and held an artistic job for a while before deciding it was not for her and quit to open her own cafe.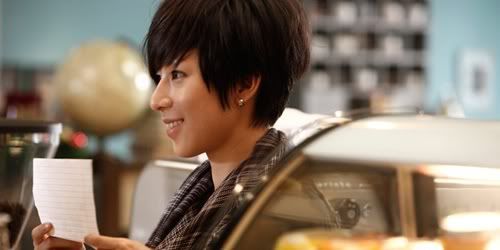 This is Josie, Doris' younger sister who couldn't hold down a job and was ordered by their mother to help out Doris in her cafe business.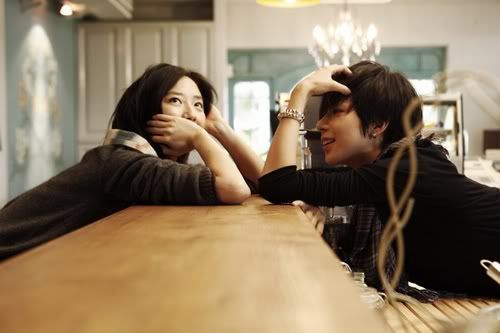 One day, Doris went up to the rural area to buy flowers for the cafe. She went into an accident with a lorry which was ferrying loads of Calla lilies. In payment for her spoilt car headlights, the lorry driver paid her with Calla lilies. When the cafe first opened for business, Doris invited all her ex-coworkers to celebrate with her and asked that they bring her a gift in exchange for the Calla lilies she was going to distribute as doorgifts. All of her friends, being artistic in nature, brought her quirky presents ranging from a fake giant cactus plant to mannequins to vintage rocking horses.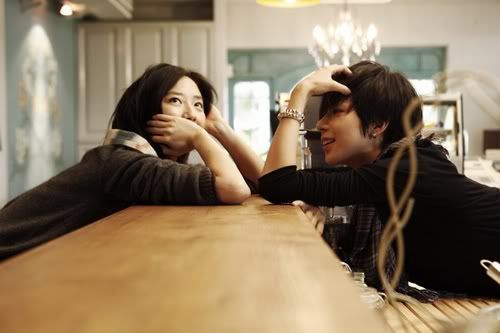 The cafe wasn't doing well initially but by chance, a patron came across a handwritten Thai cookbook (one of the presents brought by an ex-coworker) and asked to buy it. Josie was insistent that the book would not be sold because they only sell coffee. However she was agreeable to exchange the cookbook for something in kind. They needed to unclog a drain outside the cafe and Josie loathed the thought of it and a deal was struck. The man was willing to send his son down to clear the clogged drain for her in return for the Thai cookbook.
The idea took place in Josie's head. To give individuality to the cafe, they allow people to exchange for things in the cafe with something in return, something like barter trade if you may. Josie hoped to be able to exchange for a set of bone china and a car in future. She started giving out pamphlets inviting people to come into the cafe to exchange their unwanted items and brought in business for Doris.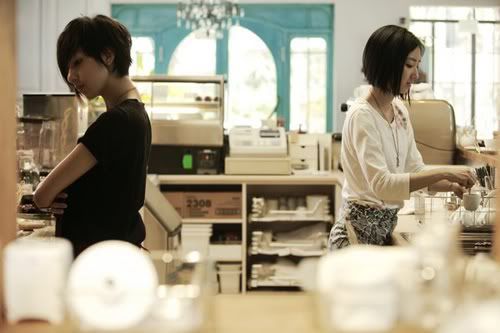 People, being suckers for gimmicks and fresh ideas, started patronizing Doris Cafe and the business improved by leaps and bounds.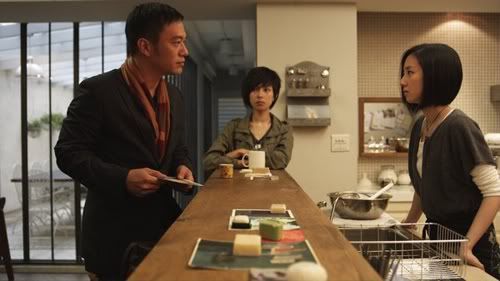 One day, a man brought soaps he gathered from all over the world to exchange for something in Doris Cafe. He doesn't know what he wants at that time so he just left them there. Finally he decided to use the soaps to exchange for love letters. Just exactly how will he do that?
The one thing I really like about this film is the emphasis on how every person's concept of placing a value on something (also known as the "inner value") is different. You may want a rocking horse badly enough to give up a guitar for it while others might not give the rocking horse a second look.
I also like the soundtrack which is full of soothing instrumental music to chill out to on a rainy day with a book in a cafe. Suffice to say, it also works well as prep music before bed and is not recommended for those looking to increase their pace in life.
Labels: Films, Movies, Reviews, Taipei Exchange